A San Marcos police officer is dead and two others are hospitalizedfollowing a weekend ambush.
San Marcos Interim Police Chief Bob Klett provided additional details on Sunday about the fatal shooting at Twin Lake Villas Apartments that occurred Saturday evening. He also spoke about the officer killed in the line of duty and the two who were wounded.
"We lost a fine young man, faithful officer and friend last night," Klett said. "Our hearts are heavy as we pray for Justin Putnam's family and for our two officers fighting for their lives today."
The deceased is Officer Justin Putnam, 31, who came to San Marcos from Austin. He graduated Magna Cum Laude from Texas State University and had been a member of SMPD since November 3, 2014. Putnam was engaged to be married. His father is a veteran of the Austin Fire Department.
The officers wounded in the incident are Officer Franco Stewart, 27, and Officer Justin Mueller, 38.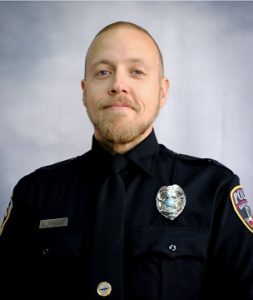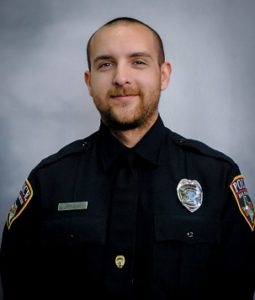 Stewart came to SMPD on December 3, 2019 after serving with the McAllen Police Department for two and a half years and briefly serving with the U.S. Border Patrol before returning to street patrol. Mueller joined SMPD as a telecommunications operator in 2007 and rose through those ranks to become a supervisor. He started his service as a Licensed Police Officer on June 7, 2019.
The tragedy resulted after officers responded to the apartment complex following a call to 911 for an assault/domestic disturbance at 6:05 p.m. on Saturday. During the course of their response, the suspect ambushed the officers inside the residence with a rifle.
The shooter has been preliminarily identified as Alfredo Perez Delacruz, 46, of San Marcos, who was found dead inside of his apartment from an apparent self-inflicted gunshot wound.
"We are eternally grateful for the outpouring of support and on-the-ground aid we received from these and other law enforcement partners," said Klett.