Sports Talk with Ed and B-DOE

Weekdays | 4pm – 6pm
Ed Clements has seen more Longhorn football, basketball and baseball games than any other Sports Talk Show host in Austin. He is also the 1st Tee starter at the Dell Technologies Match Play golf tournament on the PGA Tour.
B-DOE's never met a sport he didn't like… and dominate.
The two of them together make the tastiest Sports Talk queso you'll want to dip your ears in, so make sure to listen weekdays from 4 pm-6 pm on NewsRadio KLBJ.
Call Into The Show: 512-836-0590.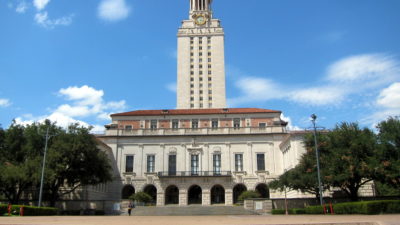 Update: Both the President of UT and OU send an official request to join the Southeastern Conference. In a statement both school look