Two Docs In A Pod and Caregiver SOS On Air

Two Docs in a Pod focuses on health and wellness for everyone.
Co-hosts Dr. Audrey Baria, Dr. Tamika Perry, veteran broadcaster Ron Aaron and featured guests share ways to get and stay healthy—in both body and mind."
Caregiver SOS On Air features a wide variety of caregiver authors, medical experts, and others who explore topics to help caregivers in their caregiving journey. It begins at 7:30 immediately after WellMed Radio and is hosted by nationally recognized gerontologist Carol Zernial and veteran broadcaster and attorney Ron Aaron.
Listen to the Two Docs in a Pod podcast anytime here.
Listen to Caregiver SOS On Air here.
Or search for Two Docs in a Pod and Caregiver SOS in Apple Podcasts, Google Podcasts, Podbean, Pandora, Stitcher and Spotify.
Click here to head back to the News Radio KLBJ Show Schedule.
Listen Live to 99.7fm/590am News Radio KLBJ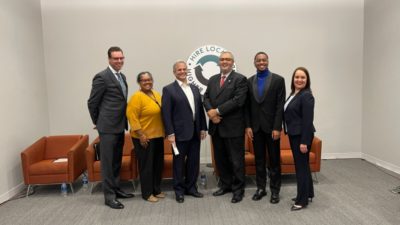 Workforce Solutions Capital Area announced its "Hire Local" plan this week, which includes 1,000 free training scholarships for Central Texas residents. These scholarships