Official statement:
The Austin Police Department Robbery Unit is requesting the community's assistance with identifying a suspect involved in robbing an Exxon gas station located at 5401 Menchaca Rd. on Monday, December 7, 2020 at around 11:45 p.m. The suspect described below entered the business armed with a black semi-automatic handgun. Inside the store, he displayed the weapon to the employee, demanded money and fled the scene as a passenger in the vehicle pictured below.
The suspect is described as:
White or Hispanic Male
Approximately 25 – 35 years old
Thin build
Approximately 5'9" – 6'0" tall
Last seen wearing black Adidas shoes with white stripes, black pants, black sweatshirt, black cap, tattoos on left hand, multiple gold rings on left hand.
Left the scene as a passenger in a dark gray, newer model, 4 door sedan, possibly Infinity, with custom wheels and a sunroof
A driver remained in the suspect vehicle during the robbery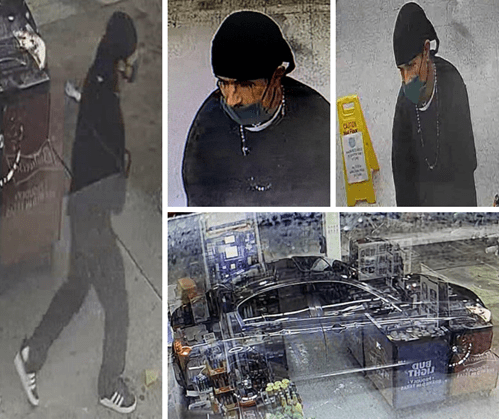 Anyone with information about this incident is asked to call the APD Robbery tip line at (512) 974-5092, Crime Stoppers at 512-472-TIPS.