The Pflugerville Police Department continues to investigate the death of an elderly on Saturday, May 20, 2023.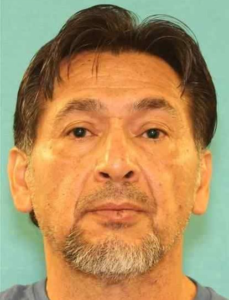 At approximately 12:30 p.m., officers responded to a check welfare call at home in the 700 block of Campfire Trail. Upon entering, officers found deceased man, who has now been identified as Jesse Fraga, age 80.
Detectives have identified Raul Meza Jr as a person of interest. Meza was last seen driving a gray Toyota Tundra, owned by the victim, which has since been recovered by Pflugerville PD.
Anyone with information about this incident should contact the Pflugerville Police Department at (512) 990-6700, or by emailing cidtips@pflugervilletx.gov.
Police believe the death is an isolated incident.