The Armor Men's Health Hour
The Armor Men's Health Hour with Dr. Mistry and Donna Lee | Saturday 3-4pm & Sunday 4-5pm
Email your questions to Dr. Mistry anytime at armormenshealth@gmail.com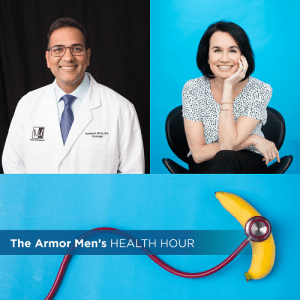 The Armor Men's Health Hour is an educational and entertaining hour dedicated to men's health hosted by Dr. Mistry and Donna Lee from Urology Specialist of Austin.  Dr. Mistry is a Texas native having grown up in the Houston suburb of Sugar Land. He went to college at the Illinois Institute of Technology in Chicago, where he earned a degree in Chemical Engineering and conducted research to improve bioreactors and understand the fluid mechanics of artificial blood.  He was very active as a student including serving as Student Government President.
After College, he moved back to Houston and received his medical degree from Baylor College of Medicine.  While a medical student, he was awarded a prestigious Howard Hughes Research Fellowship to conduct basic science research in prostate cancer.  Dr. Mistry stayed at Baylor to complete his residency in Adult and Pediatric Urology. While a resident he earned a Master's in Public Health authoring a thesis on the ethics of screening the uninsured for cancer.
Dr. Mistry played a critical role in the development of the DaVinci Robotic Prostatectomy program at Baylor at a time when few systems were available around the world.  In addition to prostate cancer, Dr. Mistry has a strong interest in the management of male factor infertility and the impact of changes in testosterone level as men grow older.
He started his solo practice in the Austin and Greater Williamson County area in 2007 based on a desire to give state of the art urologic care, be accessible and be willing to go the extra mile to get answers for his patients.
Donna Lee is the Practice Administrator at Urology Specialist of Austin.  Donna's talents exceed well beyond the incredible administration of Austin's premiere urology destination, Donna was on Last Comic Standing semi-finals in Austin, Season 3.
More notably, she was on Nick at Nite's Search for the Funniest Mom in America Season 2.  Donna made it to the finals of top 10 and onto the reality show only to be kicked off by "house Mom" Katy Segal at number seven out of hundreds of funny Moms who are comics.
Donna has worked with Bill Engval, DL Hughley, JoKoy, Carlos Mencia, just to name a few.
To learn more about Armor Men's Health, visit their website!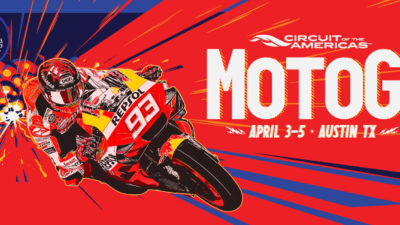 WITNESS THE FASTEST BIKES ON EARTH November 13-15, 2020 Get back in the saddle when the fastest show on two wheels revs up