Every Friday close to Veterans' Day, NewsRadio KLBJ and Lamb's Tire and Automotive call on our community to show their appreciation for our veterans.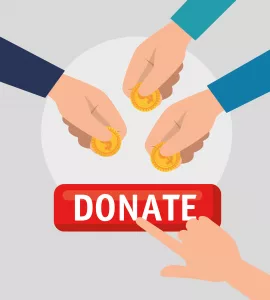 Over the past sixteen years, we've raised over $600,700 for U.S. soldiers and veterans in Central Texas. This year we will continue the tradition by partnering with Honor Flight Austin who has successfully and proudly take over 2000 veterans to our Nation's Capital to visit and experience the memorials built in their honor. With your help, resource are pooled together, experience is shared and alliances are formed throughout Austin to continue our noble cause to give these men and women a Trip of a Lifetime.
You can help make their dream of visiting THEIR memorials a reality by making a donation to NewsRadio KLBJ's Operation Thank You benefiting Honor Flight Austin. All of the money donated will go to fund a flight for Spring 2024!
Please plan to join us on Friday, November 10th at Lamb's Tire and Automotive on 183 and Braker as we broadcast from 5:30am to 6pm.
Without your support, this trip of a lifetime would not happen. You play a major part in honoring our Veterans!
The Honor Flight Austin mission is to transport veterans with a specific priority to Washington, D.C. to visit their memorials dedicated to honor their service and sacrifices and return them home to their families and loved ones.
Of all of the wars in recent memory, it was World War II that truly threatened our very existence as a nation and as a culturally diverse, free nation. It is estimated that 372 World War II veterans are dying each day, our time to express our thanks to these brave men and women, is running out.
Big thank you to our Operation Thank You Sponsors Lambs Tire and Auto,  Sun Auto Service, Walden Dental, and Advanced Pain Care
Click the link below to watch an amazing video of everything Honor Flight does!